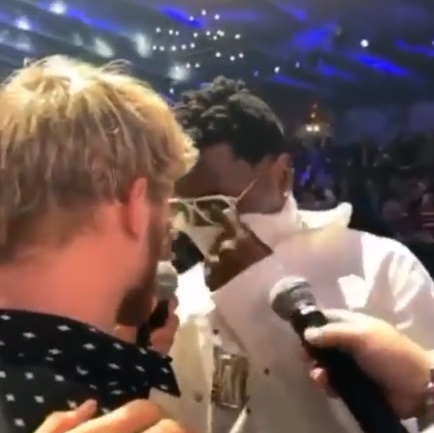 Logan Paul and Antonio Brown AB Meet Face to Face in Miami and Almost Fight Before Their Boxing Mega Match.

Logan Paul and Antonio Brown are getting closer to their inevitable boxing match, and the two almost had fight in Miami last night. AB and Logan Paul met face to face, and exchange some heated words.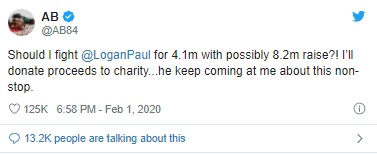 Antonio Brown is supposed to receive around $8 million or more the fight, which would make up the money he lost from the NFL.
Who will win this fight? That's a toss Logan Paul is a great athlete, but AB has the NFL football player strength, it should be a good fight.
Author: JordanThrilla