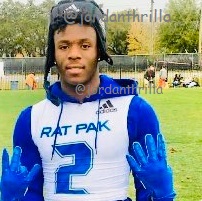 Louisville WR Dexter Rentz is dead after being murdered in Orlando, Florida last night. Dexter Rentz was shot and killed only a few months after signing with Louisville football. He was only 18 at the time of his death. Three other people were allegedly injured during the shooting.


Louisville coach Scott Satterfield has released a statement expressing his sorrow after hearing the news. The university is shaken hearing of Dexter Rentz's death. He had a promising future ahead of him in the football world.
RIP Dexter Rentz and pray for his family through this tough time.
Author: JordanThrilla