Mac P Dawg from Shoreline Mafia Killed In LA after Being Shot in The Head. Mac P Dawg was murdered in Cali.
It is with a heavy heart to announce that Mac P Dawg has been shot and killed in Los Angeles. News of Mac P Dawg shot dead in LA broke over night. He was a prominent member of the group Shoreline Mafia, his death has the Hip Hop community in shock.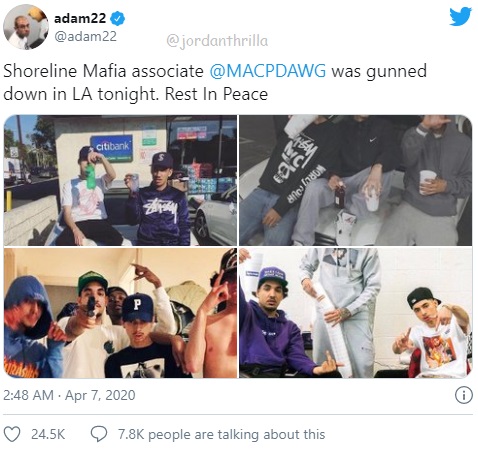 At time when grieve seems to be lurking at every corner, this just adds to the sad times we are in.
RIP Mac P Dawg of Shoreline Mafia.
Author: JordanThrilla