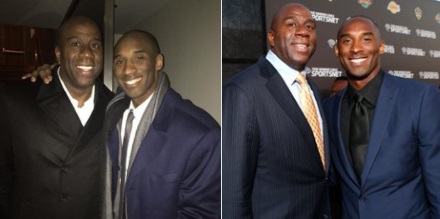 Magic Johnson Reacts To Kobe Bryant's Death with Open Letter.

Magic Johnson reacted to Kobe Bryant's death with a heartfelt open letter on twitter about his close relationship with Kobe Bryant.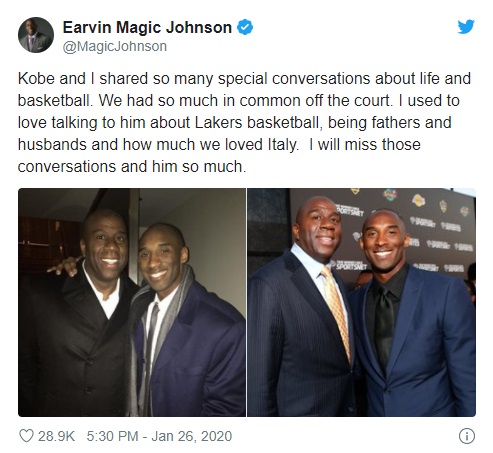 In the message he wrote,
"Kobe and I shared so many special conversations about life and basketball. We had so much in common off the court. I used to love talking to him about Lakers basketball, being fathers and husbands and how much we loved Italy. I will miss those conversations and him so much".
He ended the letter saying what we all feel at this moment. We are going to miss Kobe Bryant so much in the basketball world. Especially the words of wisdom he would give during his interviews and speeches.
R.I.P Kobe Bryant.
Author: JordanThrilla.