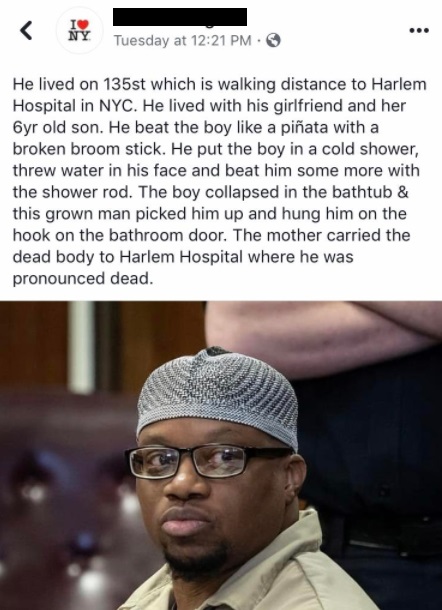 Man Beats Girlfriend's 6 Year Old Son to Death in Bathroom with Shower Rod and broken broom stick, While She Watched and Didn't Help Save Him in Harlem, NYC.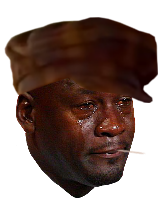 It's story that is too sad to believe is true. A man in New York City beat his girlfriend's Six Year Old son to death in her bathroom while she watched. The horrific details say he beat the boy like a Pinata with a shower rod and broken broom stick, then hung his lifeless body on the bathroom as his Girlfriend watched.
After he was done beating the boy, his mother carried her son to the Harlem Hospital where he was pronounced dead. Details on what led to the women's boyfriend beating her son savagely have not been released.
Pray for their family through this tough time.