Man Beats Up Girlfriend After Jacquees Sings To Her During his Concert.

R&B singer Jacquees claims a man got mad because he was serenading his girlfriend at his concert, then pushed his girl out the show and beat her up. Jacquees serenading his girlfriend pushed the man to edge.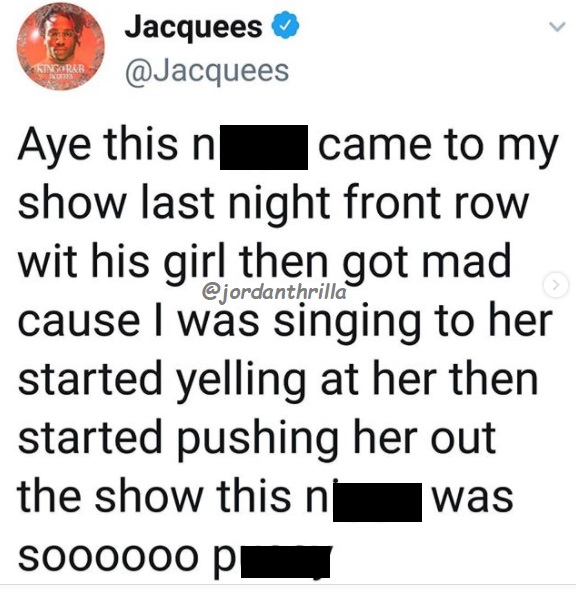 It's not clear whether the story is true or not, but if it is it would be massive L for the sensitive dude who attacked his girlfriend over something so minuscule.
At the end of the day, it was the guy who bought front row tickets to the concert who is to blame for his girlfriend being serenaded.
Author: JordanThrilla