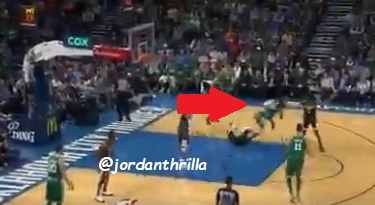 Marcus Smart Does Worst Flop Acting Job Ever on Oscar Sunday During Celtics vs Thunder Game.

Marcus Smart will probably be fined for flopping after referees see the egregious flop acting job he did trying to draw a foul on Dennis Schroder.

Marcus Smart flew back and almost hit his head on the basketball court trying to flop. He literally threw himself a few feet in the air and landed right on the hardwood back first.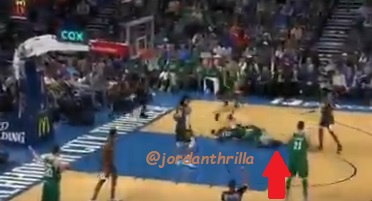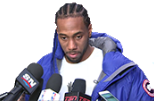 The whiplash of his head could tell you how hard he made himself fall. He's really lucky he didn't suffer a self inflicted concussion.
Flopping in this manner is dangerous and it won't win you an Oscar Award in the flopping world either.
Marcus Smart is a great defender, but that was low point for him integrity wise.
Author: JordanThrilla