NBA Player Marcus Smart is Possibly Going Blind in Both Eyes with Viral Eye Infection attacking his eyes, worst ever Seen by Doctors. Marcus Smart quarantined from Celtics.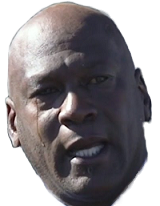 Celtics have been hit with really bad news recently. Marcus Smart has contracted a viral eye infection that doctors are saying it is the worst they have ever seen. He has been quarantined from coming near the Celtics for the past two weeks, and has gotten worse since then.
Details on how he contracted the infection have not been released, but some say it may have been a poke to the eye during a game a few weeks ago that contributed to it. Marcus Smart was already dealing with an oblique injury before viral infection started attacking both his eyes.
In a world where we take things for granted, this is a key reminder that we shouldn't. Let's hope and pray Marcus Smart gets well soon. Losing his vision would effectively end his great NBA career.