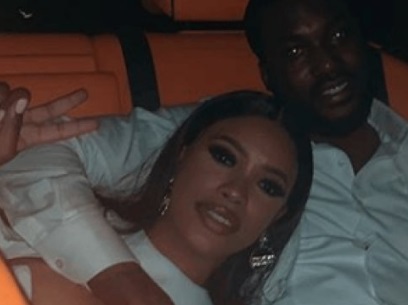 Milano Pregnant by Meek Mill. Meek Mill Allegedly Having First Baby After Milano Announces She Pregnant with Child. Meek Mill is going to be a father.
Did Meek Mill get Milano pregnant? The world wants to be sure after Milano announced she is pregnant at an event, but Meek Mill didn't show up and was nowhere to be found. This set social media into a rage.

Rumors say Meek Mill announced the baby months ago in The Dark Room. If that is the case then why didn't he show up to venue where she announced it herself publicly? Usually the father of child would be there for something like that.
As of right now, no one knows the truth so it would be hard to pass judgement at the moment.