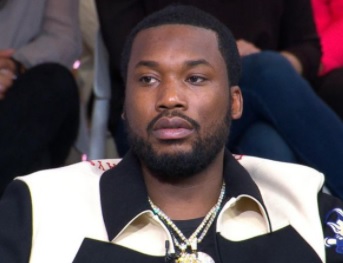 Meek Mill Calls Philadelphia "GTA 6" After Police Say They Will Stop Arresting for Non-Violent Crimes due to Coronavirus.
Social media is angry after Meek Mill compared Philadelphia to the video game GTA 6. Meek Mill posted the comment after Philly officials allegedly announced they would not arrest for non-violent crimes to mitigate coronavirus spreading.
These crimes would allegedly include all narcotic offenses, theft from people, retail theft, automobile theft, burglary, vandalism, all bench warrants, stolen items from cars, money related crimes such as writing a bad check, and prostitution. This is why Meek Mill drew the GTA 6 comparison that angered people.

Fans are angry at Meek Mill's GTA 6 comment, because they feel he is adding to the coronavirus panic that is going on right now. Some feel he is also adding to the problems residents of Philly might face, by posting the news on his social media account. They feel that the less people that are aware of what the police announced, the less problem it might cause.
GTA 6 is going to be a great game, but Meek Mill may have made a mistake by comparing it to Philadelphia in this moment and time.
Author: JordanThrilla