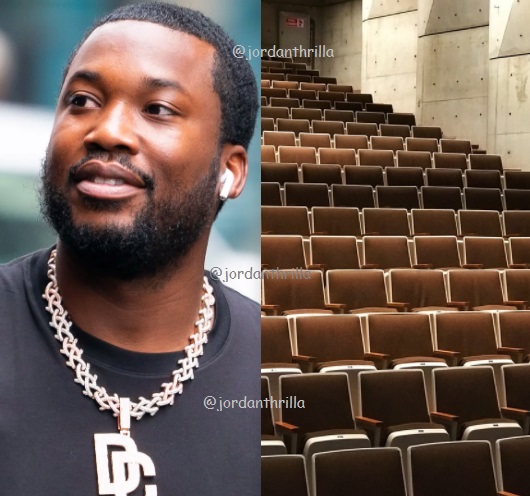 Meek Mill Refuses to Perform at his UMass Concert then Leaves Because the Crowd was Too Small with $15 Tickets.
Meek Mill left his concert at Umass, refusing to perform after he saw how small the crowd was. Meek Mill was mad he couldn't sell out the concert, even with tickets being $10 – $15 dollars. The fans there, who were mostly college students, where very angry and took to social media to voice their disdain for Meek Mill leaving the UMass concert without performing.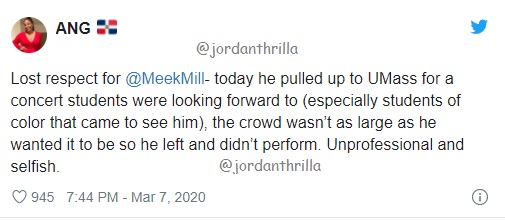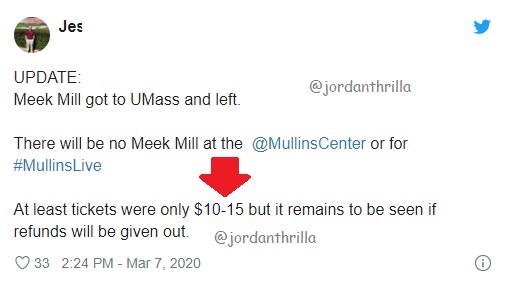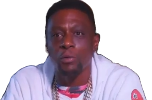 Meek Mill has spent the past few years re-branding himself as a man of the people. He often makes motivating comments on social media to help people less fortunate find happiness. It's definitely surprising to see Meek Mill didn't care about the UMass college students, who spent there last few dollars to see him perform.
Meek Mill has ignored the situation so far, but likely he will make a statement soon.
Author: JordanThrilla