Meek Mill Responds To 50 Cent and Quentin Miller Dissing Him.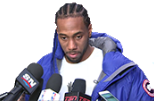 Meek Mill responded to 50 cent saying he wanted to punch him, and Quentin Miller calling him out for exposing Drake.


In his response Meek Mill alluded to 50 cent and Quentin Miller being jealous of his current status. He essentially says 50 cent and Quentin Miller are below him since he now has meetings with people he feels most likely wouldn't even give 50 cent or Quentin Miller the time of day.
Meek Mill definitely has been doing a lot of good lately, and even recently started the "Meek Mill Challenge" inspiring people around the world.
Hopefully this feud between him and 50 cent ends here, It likely won't since Meek Mill's response was also a subliminal diss in its own way.
Author: JordanThrilla