Meek Mill Spits Drunk Freestyle over Luther Vandross "Never Too Much" Song at Diddy's 50th Birthday Party.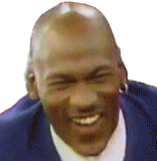 Meek Mill was the life of the party and Diddy's 50th Birthday and capped off the night with a drunken Luther Vandross Freestyle. As Luther Vandross "Never Too Much" was playing, Meek Mill took the mic, and started spitting a hot 16 off the top his head.
Usually when rappers "freestyle" they might be looking at their blackberry like Drake back in the day, but Meek Mill did a real freestyle impromptu. It left the whole party amazed at his incredible rapping skills, even while drunk. Maybe this means his next album will have Luther Vandross sample in the mix.