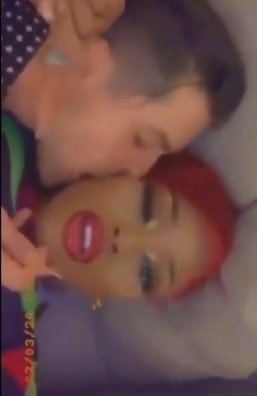 Megan Thee Stallion and G Eazy Caught Kissing and Licking Each Other In New Video.

G Eazy and Megan Thee Stallion may be Hip Hops new power couple. In a new video the two were seen almost locking lips and licking each others faces passionately kissing after the Super Bowl LIV game.

It's not clear whether Megan Thee Stallion is playing hard to get or leading G Eazy on, because in the video it looks like Megan refused to actually kiss his lips.
Some people think it's a publicity stunt, but maybe it's start of something new.
Author: JordanThrilla