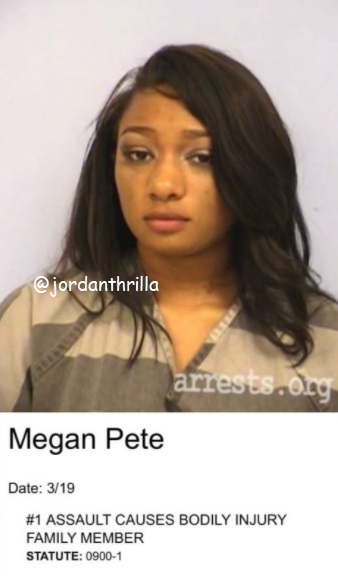 Megan Thee Stallion Explains Her Mugshot and Arrest for Allegedly Assaulting a Family Member on Instagram Live.

Megan Thee Stallion explained why she allegedly beat up a family member in the middle street and was arrested for it. The explanation came after her mugshot went viral again.

According to her story, whoever the family member was kept pushing her, until she had no choice but to hit them. She says police pulled up right at the moment she was striking the person.
All in all it sounded like a very unlucky day for Megan Thee Stallion. Fans are still curious to know who the family member was, as the police report says she assaulted a family member.
Author: JordanThrilla