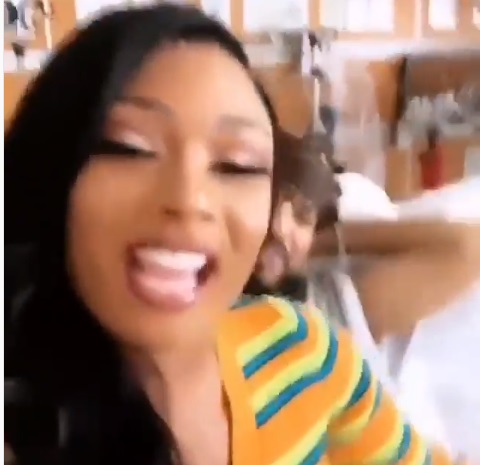 Megan Thee Stallion Surprise Visits French Montana in the Hospital.

Even the heart of a "hot girl" is warm. Today Megan Thee Stallion surprise visited an ailing French Montana at the hospital. French Montana was seen looking groggy, but trying to laugh.
French Montana has been in the hospital for the past few days after suffering what doctors called "Serious Cardiac Issues". There haven't been many updates on his health since then, but it's good to know it seems like he is doing well.
Megan Thee Stallion proved when she is your friend, she will be there for you at your worst times for motivation.