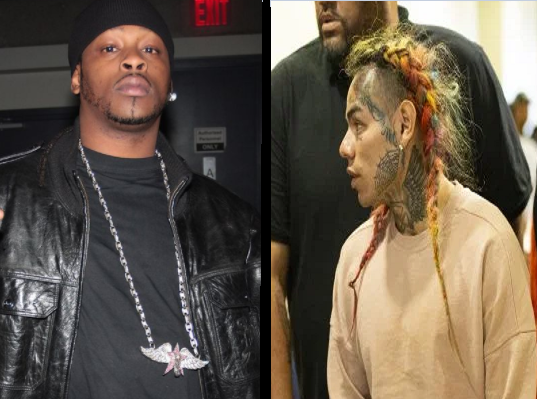 About 11 months ago, Mel Matrix aka Mel Murda of Byrd Gang was indicted with Treyway and Tekashi69. "Mel Murda was the godfather" of 9 Trey Gang, is now ringing bells 11 months later after 6IX9INE snitched in court on the stand. A lot of people knew his affiliation with Tr3yway and 6IX9INE in the charges, wasn't looking good. When Tekashi69 took the stand in court yesterday, on a mission to reveal the truth, it all came to fruition for Mel Murda.
Tekashi alleged statement from court when the judge asked him, "Who occupied leadership positions" in the gang, 6IX9INE stated "Mel Murda was the Godfather". Those words were basically the nail in the coffin in the court of law for Mel Matrix.
Some people might not remember Mel Matrix. He made a name for himself on the early "Byrd Gang" mixtapes with Jim Jones, Max B, and others. He was known for his gritty, blunt, style in delivering his lyrics. Apparently "Byrd Gang" wasn't the only gang he was part of according to Tekashi.