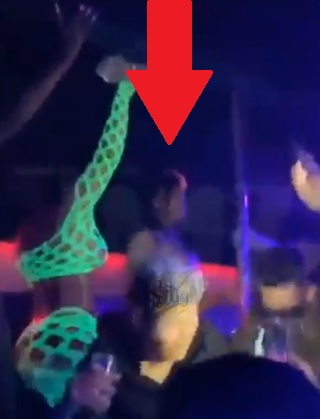 Migos Offset Punches Man Who Threw His Drink at Cardi B at Club.

Offset got in a fight with a man who threw his drink at Cardi B while at club recently. Offset is seen punching the man in his face after liquid is seen landing on Cardi B in the video.

It's not clear what provoked the man to throw a drink, but as usual it didn't end well for the perpetrator. Offset quickly sprang into the action to defend the love his life. He didn't even wait for his security to handle it.
Cardi B knows for sure now, that Offset has her back.
Author: JordanThrilla