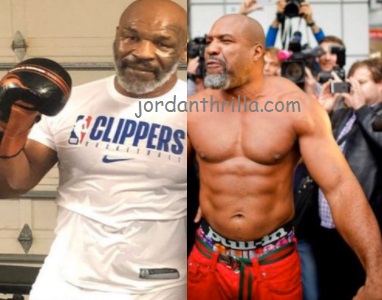 Mike Tyson agreed to fight Shannon Briggs in Bare Knuckle Fight Championship 12 match. The news was confirmed by BKFC President David Feldman. This announcement comes shortly after the rumor that Mike Tyson was offered 20 Million to accept the match.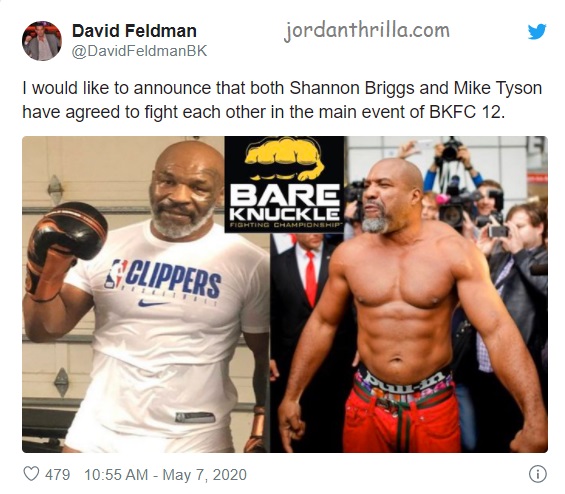 From the outside looking it's easy to see the Shannon Briggs has the advantage in terms of fitness level. Shannon Briggs never stopped working out, and you can see his intense training in many videos.
However, Mike Tyson started back training recently and from the viral videos we saw the other day it looks like he hasn't lost a step in terms of skill.
Shannon Briggs vs Mike Tyson should be a match for the ages, and it may be brutal since it's a bare knuckle fight.
Author: JordanThrilla