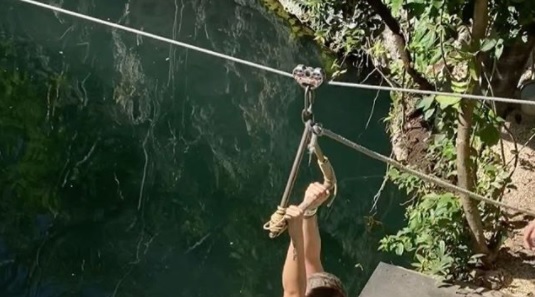 Mulatto Goes Naked Ziplining in Mexico. Mulatto from "the Rap Game" goes naked zip lining in Mexico.

Mulatto went naked ziplining in Mexico, and instantly went viral today. In the video Mulatto is seen naked zip lining into a lake of water, then swimming frantically back to shore. Mulatto is famous from the Jermaine Dupri show "The Rap Game", and has been living life ever since.
Most people are going home to spend time with family these holiday, but Mulatto is on vacation in Mexico living it up like only a young superstar should. Not too many people can say they went naked ziplining.
Lets hope she didn't get any type of infection in places she might not like though.
Author: JordanThrilla