Mya Gets Married on Valentines Day and Is Now Mrs. Lansky.

Men everywhere had their hearts broken when Mya announced she is now married, and her last name is Lansky. Mya posted a picture on the beach on her wedding gown.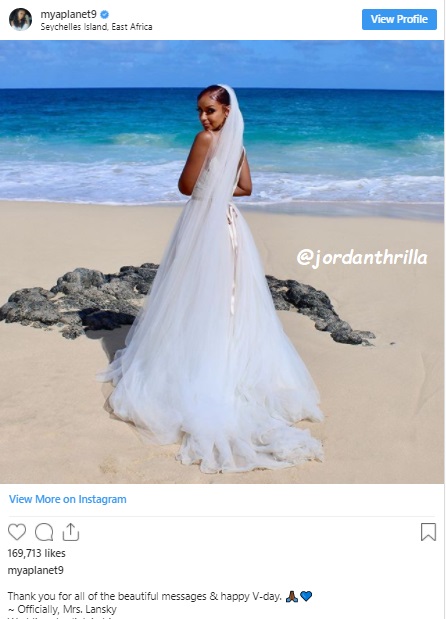 Mya captioned the picture with a message saying, "Thank you for all the beautiful messages and happy Valentines day".
On reality TV shows Mya regularly complained about not being able to find someone she really likes. It looks like she finally found that person.
Congratulations to Mya Lansky.
Today was a very tough day for men around the world after hearing this news.
Author: JordanThrilla