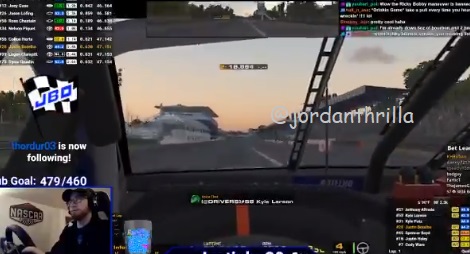 Kyle Larson says Racial Slur during online race.
NASCAR Driver Kyle Larson drops an N bomb racial slur on live stream during online race in a new viral video. Kyle Larson says the N word, forgetting that the live stream was still recording both audio and video.

One of the easiest ways to bring yourself a pr disaster is by slipping up and saying the N word during a national broadcast. Kyle Larson hasn't responded to dropping the N Bomb yet, but surely he likely win soon.
Author: JordanThrilla