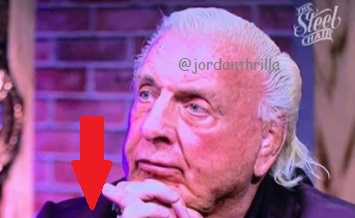 The Nature Boy Ric Flair showed off his new Rolex Apple Watch style on Instagram, and sent message to his haters. Ric Flair told people "You will never be as cool as Ric Flair wearing a Rolex and Apple Watch at the same time".

Just like the old days when Ric Flair was still a star in the WWE, his swag is still on 100. The Apple Watch and Rolex at the same time is only a small example of the trends Ric Flair has set over the years.
For you to copy his Rolex Apple Watch look, it is going to set you back a few thousand dollars. WOOOO that's a lot a money on his wrist.
Author: JordanThrilla