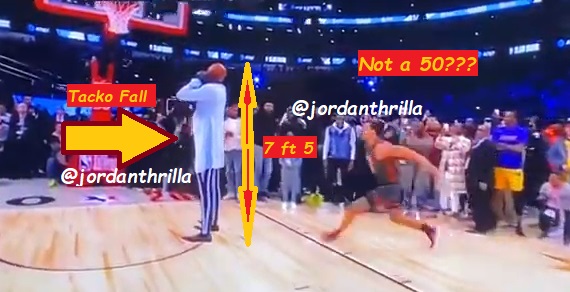 NBA Players React to Aaron Gordon Being Robbed and Cheated In the Dunk Contest For a Second Time, After Not Getting a 50 For Jumping Over Tacko Fall. Aaron Gordon retires from Dunk Contests.

Aaron Gordon got robbed for the second time in the 2020 NBA Slam Dunk Contest then retired for good, and NBA players reacted with anger in voicing their opinions in a series of viral tweets.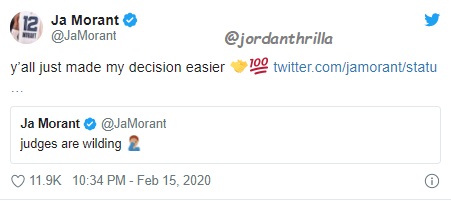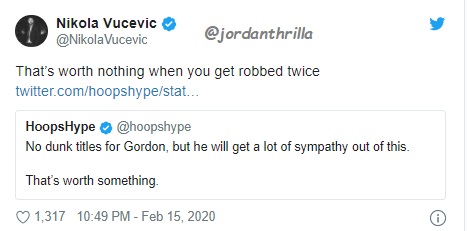 Aaron Gordon came out and said he is retiring from the Dunk Contest after going through shady losses in both 2016 and 2020. Gordon feels like he should have two trophies for each those years.
The dunk over Tacko Fall should of been a 50 by default since he's almost 8 feet tall. The 50 would of won Aaron Gordon the dunk contest.
One good thing about this whole ordeal, is the fact that we can truly see the dunk contest participants take winning it very very serious.
All in all it was a better dunk contest than last year for sure.
Author: JordanThrilla