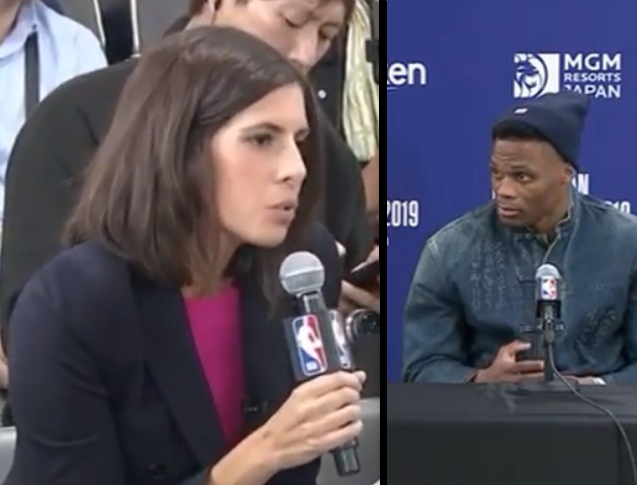 NBA reporter asks James Harden and Russell Westbrook about China but gets SHUT DOWN by Security.
An NBA reporter asked James Harden and Russell Westbrook a question about China, but got immediately shutdown by NBA security. Christina MacFarlane asked them about players ability to speak out on Political issues, given that NBA has effectively given a mandatory gag on order on anything related to China.
This video goes to show just how serious NBA is about the new ban on discussing anything related to China after Daryl Morey's comments supporting Hong Kong.
The NBA has lost a lot of money since Daryl Morey tweeted his support for Hong Kong. He tried apologizing by sending out the series tweets seen above, but it hasn't helped at all. China has cut all ties, and sponsorship with the NBA effective immediately.
Yesterday they also announced they are ending all shoe deals Anta had with athletes. China also said they will no longer broadcast NBA games in China.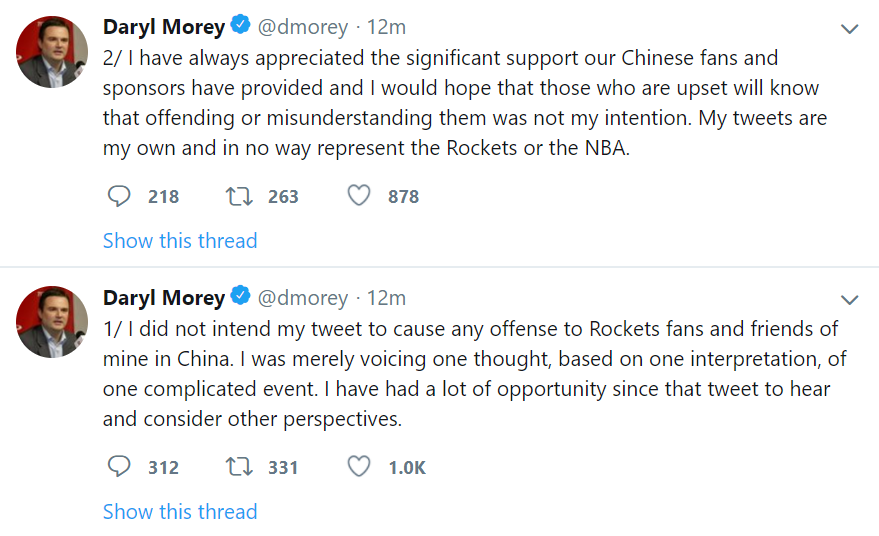 In the past NBA portrayed an image of a league that would support righteous political causes. However, some would now say that was all a facade. Some would say the NBA's true colors are showing now, that they are in the midst of losing billion dollars in revenue.
It goes to show that money is still the most important thing to NBA at the core.
Author: JordanThrilla