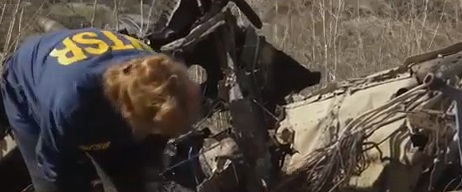 New Footage of NTSB FEDS Investigating Kobe Bryant Helicopter Crash Scene Released.

New video of Kobe Bryant's crash scene under investigation by NTSB federal police has been released. The footage gives us the first close up look at the scene of the helicopter crash.

During the video you can see NTSB agents rummaging through the crash site for any clues they can find. They are seen wearing face masks to protect themselves from any looming chemicals that could have leaked out the helicopter.
This is the beginning of a very long and stringent investigation since there is now black box to give concrete details into what exactly happened.
The investigation will help find out if the helicopter was really sabotaged like Dr Umar Johnson suggested in a viral video.
RIP Kobe Bryant, his daughter, and the 7 others who died in the tragic crash.
Author: JordanThrilla