New Team, New Opportunity, Same Old Carmelo Anthony. Why Melo's Return was a Complete Disaster as he shoots 30%.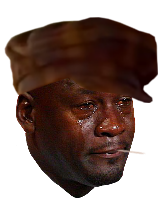 There was excitement as Melo took the floor in a Blazers Jersey for the 1st time. Unfortunately, Melo's return debut was horrible. In 18 minutes he was 3-10 for 7 points, 0 assists, and 5 turnovers. His -15 plus minus was the lowest on the team. Lackluster defense, bad shooting, low IQ turnovers, you name it. It looked like Carmelo Anthony didn't belong out there.
Carmelo Anthony's Contract is non guaranteed, so this isn't a situation where Blazers have much to lose. However, for Melo this is likely his last chance; and if he keeps playing like he did today, his final stint won't last long. Things are going to be even harder next game when he faces off against the reigning MVP Giannis Antentokounmpo.