NFL Free Agent Terrelle Pryor is in Critical Condition After Being Stabbed in his Chest by Girlfriend. Currently in Surgery, and Police arrest female suspect.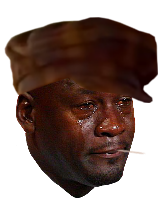 There is sad news in the football world. Terrelle Pryor was stabbed in the chest by his girlfriend, and is currently in critical condition after a domestic dispute.
The incident happened at Heinz Lofts Apartment in Pittsburgh, according to multiple news reports. Details surrounded what caused the domestic dispute have not been released.
Police have arrested one female suspect, and she is currently still in custody. Details about the knife, and area of his chest where he was stabbed have not been released.
In some cases such as a chest wound, being stabbed can be even worse than being shot. Pray for Terrelle Pryor and his family through this tough time.