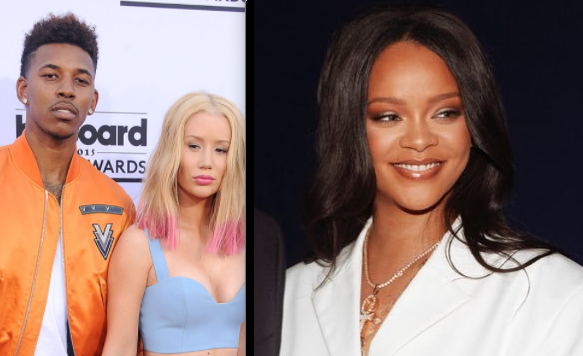 Nick Young said he could Dated Rihanna if he didn't have to stay faithful to Iggy Azalea during a recent radio interview. In others Iggy Azalea is the only thing that prevented Nick Young from getting Rihanna. Nick Young blew his chance at dating Rihanna, the biggest female R&B artist of all time. For many guys out there, they can feel Nick Young's emotional pain, when he thinks about what could of been.
Nick Young says in the radio interview Regarding Rihanna:
"She hit me back, but you know I couldn't go full throttle with it, because I was in the beginning stages of my relationship with Iggy"
At the moment, Nick Young isn't dating Iggy Azalea or RIhanna. Iggy Azalea broke up with him after D'angelo Russell snitched on him during his Lakers days. He is also out of the NBA, still waiting for a team to call him up one day. This all could of been different, if he had gotten with Rihanna when he had the chance, since he ended up not staying faithful anyway. At the very least, at least he can say he dated the most famous female Australian rapper of all time.