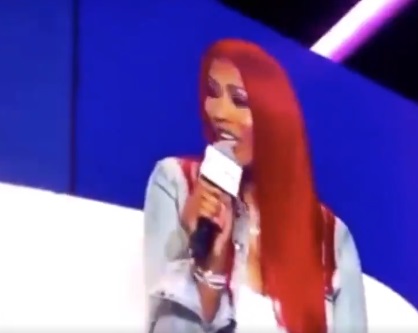 Nicki Minaj Reveals She Hates Her Biggest Hit Songs "Anaconda", "Starships", or "Your Love" during speech.

Nicki Minaj said she wishes she never recorded her smash hit songs Anaconda, Your Love, and Starships leaving her fans in shock. The reflective speech gave insight to how Nicki really feels about her career at 37 years old.

She did admit she still likes the music video for Anaconda, which received a lot of backlash for it's raunchy when the song was new.
All in all, this may mean that Nicki Minaj will be taking a more mature approach to her music now. Gone are the day of the Nicki Minaj of 6 years.
Author: JordanThrilla