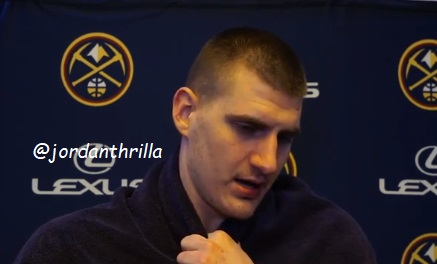 Nikola Jokic Literally Pauses Before Stopping Himself from Saying "No Homo" Again During Interview.

Even as a millionaire NBA Player, getting a $25K fine is something you never forget. Nikola Jokic caught himself before mistakenly saying "No Homo" again, after calling Rudy Gobert "long". Last season it cost him $25,000.

The moment was hilarious as Jokic said "hmmmm I'm not going to say it", with a laugh. You can tell his mind wanted to say it, but his body was telling no, no, no.
Seems like Nikola Jokic is becoming the funniest player in the league, which fits perfectly with his nickname "The Joker".
Author: JordanThrilla