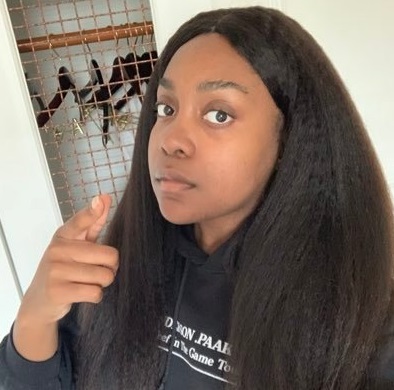 Noname went on a racist Twitter rant saying she will stop making music because majority of her audience is white people.

Noname is not happy about the demographics of crowds at her shows, and is tired of dancing on stage for white people. In a racist rant on Twitter she said,
"That's real. Unfortunately I'm not going to keep performing for predominantly white crowds. I have 2 shows on the books then after that I'm chilling on making music. If y'all don't wanna leave the crib I feel it. I don't want to dance on a stage for white people".
She also made reference to artists like the DaBaby and Megan Thee Stallion, having more black people at their shows than she has.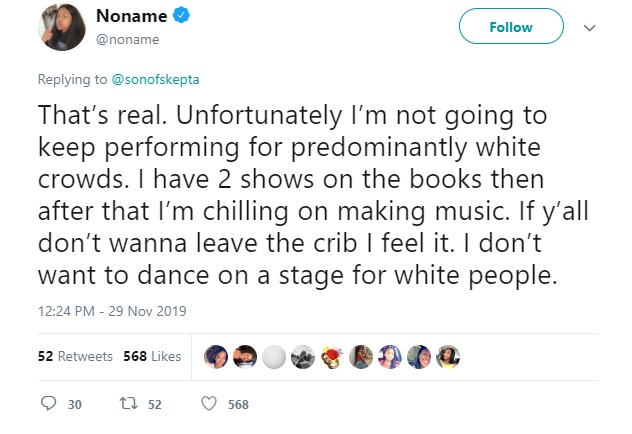 Whether she is looking for attention, or is really planning to quit music, her comments are sure to offend a lot of people. Her next two shows could be a nightmare after these comments.
Author: JordanThrilla