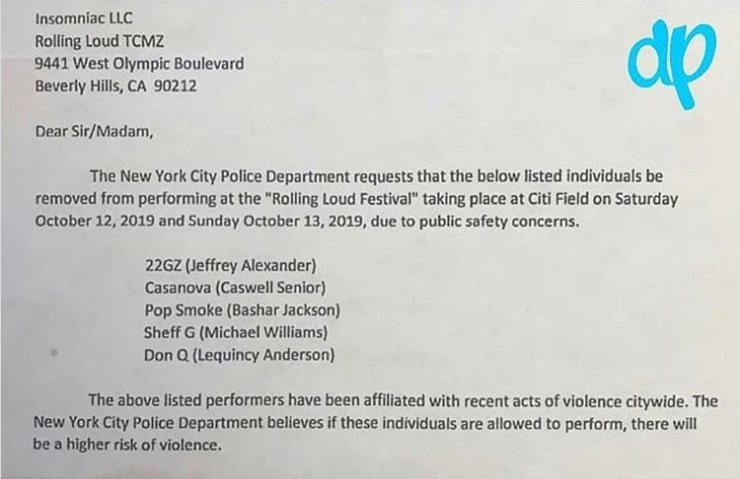 New York City Police Department wants Casanova, Pop Smoke, Sheff G, and Don Q Removed from "Rolling Loud Festival" roster. The NYPD sent out a memo stating that because of their "gang affiliation" and connection to "recent acts of violence citywide" they should not be allowed to perform because there was public safety concerns. They stated:
"The above listed performers have been affiliated with recent acts of violence citywide. The New York City Police Departments believes if these individuals are allowed to perform, there will be a higher risk violence."
This led to some people saying the rappers where being targeted by the infamous "Hip Hop Police". A term given to police who specifically target a certain rapper in order to mess with their career. At the same time this could just be police being extra cautious given the climate the world is in right now with all kinds of crazy acts of violence happening.