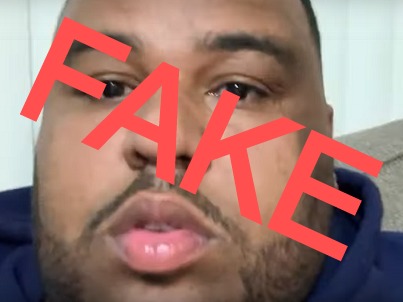 Omi in a HellCat FBI Raid that he said Seized Everything Exposed as Fake Hoax?

Just a few days ago the king of IPTV, Omi in a Hellcat said the FBI seized everything from him in a raid, due to evading taxes. At the moment, it seemed sincere.
There are now new viral rumors swirling that point to the whole ordeal being a fake publicity stunt. Here are the reasons why.
Firstly, if you search his real name through the local and national public government records you won't find any information about his seizure. If it happened there would be information listed about it.
Secondly, if you search for "Gears Reloaded TV" on the same government websites, there is no information pertaining to it being shut down. This is also very strange, and almost impossible if the website was truly shutdown.
Thirdly, as we all know if the government takes down a website, you would see a message saying the website has been seized when you got to that specific web address. As of right now, his website just redirects to other websites he possibly owns.
For these reasons, people are wondering if this even really happened. As of right now the only proof that he was raided by the FBI, is the video of he himself saying it happened.