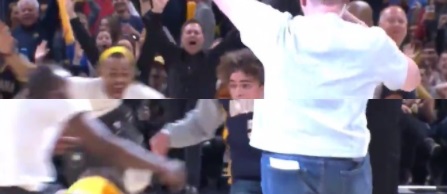 Indiana Pacers Fan Makes a Half Court Shot and Wins Free Chick-Fil-A for 1 Year.
A Pacers fan just won the dream award for Chick-Fil-A fans everywhere. The Pacers fan hit a half-court shot to win free Chick-Fil-A for 1 entire year. That's right free chicken sandwiches, nuggets, waffle fries, and that incredible lemonade.
It's safe to say the next time this fan goes on a date, it will be to Chic-Fil-A. When someone tells him to start dieting, he'll probably say I will next year. If someone tells him to go vegan, he'll probably show them this video so they can understand why he can't just yet.
Congratulations to the Pacers fan, chickens everywhere might be a bit mad though.