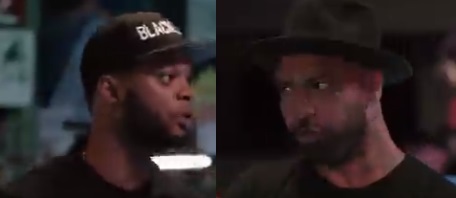 Papoose Holds his Male Friend Joe Budden Accountable For Destroying his Relationship with his Woman. Papoose blames Joe Budden for having other females in his phone and not catering to his woman.
Papoose has won the hearts of women everywhere, after he blamed Joe Budden for destroying his relationship . During a scene from Love and Hip Hop, Papoose went on rant blaming Joe Budden for ruining his relationship with woman, by
An angry Joe Budden responded saying Papoose lacks communication in his relationship, to which Papoose responded with an amazing rebuttal, saying lack of communication is the reason his woman found the evidence of cheating in his phone.
The Scene went viral on twitter leading to reactions like these: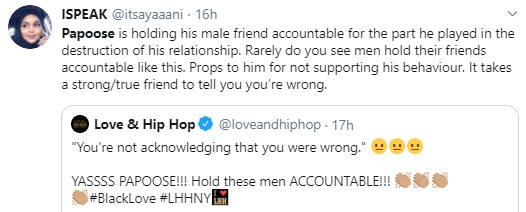 Did Papoose break the bro code? Or does he have a point? This one situation where there properly won't be a grey area in terms of opinions.