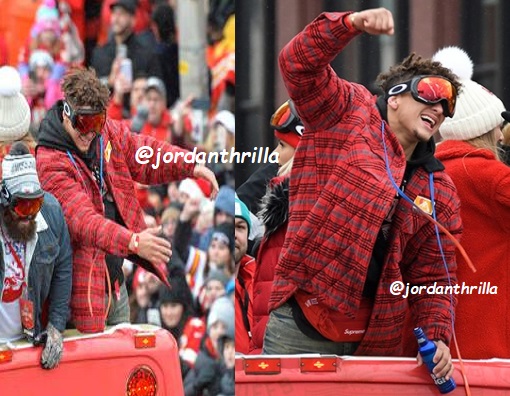 Patrick Mahomes Caught Super Drunk at Chiefs Super Bowl LIV Victory Parade Like Draymond Green After He Won.

Patrick Mahomes is enjoying being champion, and he seemed to prove it even more during the parade today. It seems as though Patrick Mahomes was extremely drunk.

It was similar to how Draymond Green appeared to be drunk after he won his first championship with the Warriors in 2015.

This is Patrick Mahomes first championship, and he shows the same commitment to winning like Draymond Green.
It's safe to say Draymond Green is sitting somewhere feeling proud of Patrick Mahomes championship celebration skills.
Author: JordanThrilla