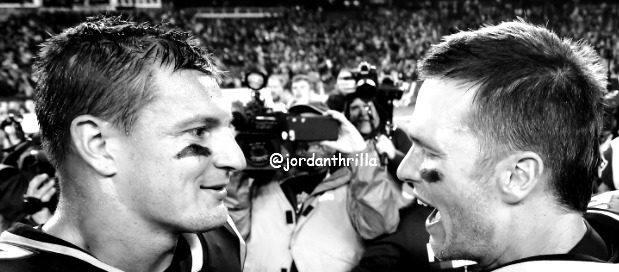 Patriots traded Rob "Gronk" Gronkowski to the Buccaneers after he made a special request. Rob Gronkowski requested to play with Tom Brady in Tampa Bay, a ride off into the sunset together type of season for both players. The only hold up was that the Patriots still owned rights to his contract so he had to be traded to get his wish.

Rob Gronkowski was traded for 4th round pick only hours later, after Patriots agreed to grant his special request wish of playing with Tom Brady. The Tampa Bay Buccaneers are now more than must see TV this year, because the old crew is back together.
Rob "Gronk" Gronkowski working out with Camille Kostek these past few months will surely help him pass the trade physical.
Author: JordanThrilla