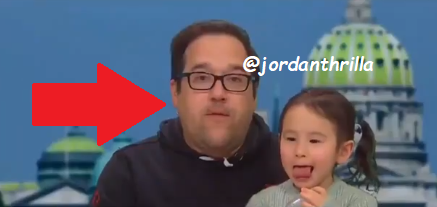 Pennsylvania Man and Daughter with Coronavirus On Live News Pretend They Aren't Sick While Coughing.

A Pennsylvania man infected with coronavirus appeared on live news with his daughter coughing uncontrollably, but acted like he wasn't sick anymore. The man and his daughter were quarantined, but said they were released despite still seemingly being sick on Live News, leaving residents in fear.

The man claimed he and his daughter where tested 5 times, and all tests showed negative, but his condition on news seem to show otherwise. His daughter was having issues with eyes, that seem to be a side effect of the virus. They both kept drinking a lot of water.
The news anchors doing the interview called him out for his coughing, but the man chalked it up to him being nervous. I can't remember anytime where someone coughed that much just because they were nervous. The News anchors didn't seem to believe him either.
Hopefully the man and his daughter are not putting people lives at risk by pretending not be sick. Hopefully they are telling the truth and it was just coincidence that they appeared to still have symptoms.
Author: JordanThrilla