People Accuse SUPREME of Gentrification After They Announce new SUPREME Oreo Cookie.

SUPREME x OREO is on the way, and foodies and hypebeasts both are excited. However, a lot of people started to accuse SUPREME of gentrification and profiting off Black culture.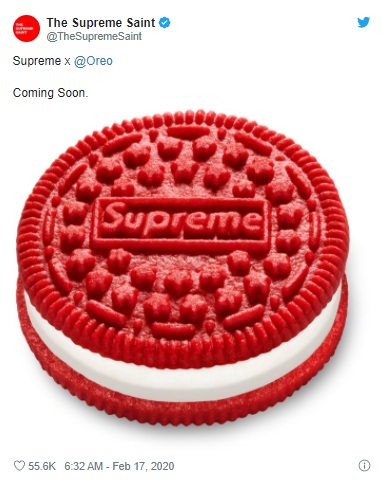 The SUPREME Oreo will be red colored, with their logo taking place of the Oreo logo. Take a look at how people reacted to the new SUPREME OREO.

As you can SUPREME probably wasn't expecting to be called out for Gentrification. Tweets about them being a group of white kids profiting off black culture went viral as people agreed.
There were also some people who thought the individuals accusing them of gentrifying where reaching for the stars with a false accusation.
All in all SUPREME has created a racial firestorm with this new Oreo cookie.
Author: JordanThrilla