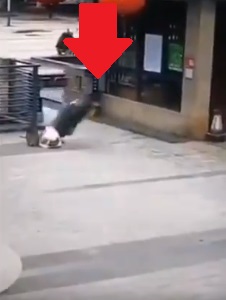 People Literally Collapsing Dead in the Streets of Wuhan China Due to Coronavirus Pneumonia Illness.

New videos shown on social media of people falling dead in the streets of Wuhan China due to the Coronavirus illness, paint a picture of the dire situation the area is currently in.
The videos show just how dangerous the situation has become.

Even at Hospitals people are collapsing dead before ever getting at chance at getting any kind of treatment, due to how powerful the virus is.
As of right now, there is reported to be about 26 deaths related to the virus in Wuhan, and over 300 people infected. That is an extremely high mortality rate for a virus.
Lets hope things get better soon, and the virus can be contained.
Author: JordanThrilla