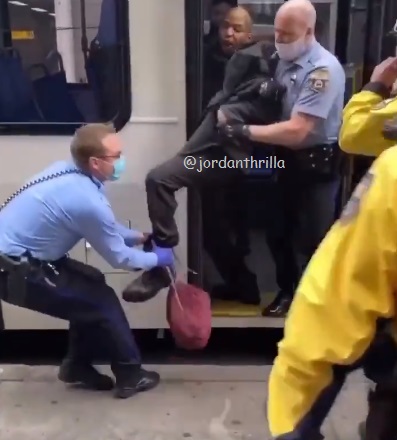 People With No Face Mask Get Thrown Off Buses In Philadelphia By Police Wearing No Mask.
People in Philadelphia are now being thrown of Philly transit buses if they aren't wearing a face mask. In two new viral videos, people not wearing face mask are kicked off a Philly bus by police. One man without a facemask forcibly removed from the SEPTA bus by several cops.
This first video is particularly interesting because the cop himself is not wearing a face mask, while telling other people with no face mask to get off the bus.

The second video above is just sad to watch as someone who was probably on their way to work is pulled off the bus like a common criminal by a gang of police.
It goes to show how serious Philadelphia is about curbing the spread of coronavirus. If you ride a Philly transit bus with no face mask, Police will remove you from the bus by force if needed.
Stay safe everyone. The world is a lot different now.
Author: JordanThrilla