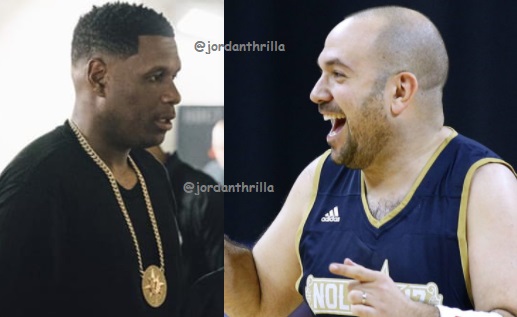 Peter Rosenberg says Jay Electronica Offended Jewish People With Lyrics on Song from his Album.
Peter Rosenberg says Jay Electronica made him feel uncomfortable as a Jewish man, when he listened to lyrics from his album. On the song "Better in tune with the Infinite" Jay Electronica says, "My feet might fail me, my heart might ail me, The synagogues of Satan might accuse or jail me".

Peter Roseneberg responded to the lyrics saying it put him in a tough position where he felt offended, and didn't know whether to support Jay Electronica. It seems Rosenberg didn't want to be labeled as the type of person that Jay Electronica was trying to convey with the lyrics, but at the same time felt so offended he wanted to be exactly the Jay Electronica was describing the "Jewish Media" on purpose.

The "Better in Tune With the Infinite" song is a classic among Jay Electronica fans. At the time it was released, it was rumored that his fans literally begged him to release the track on social media, before he granted their wish.
With Jay Electronica and Jay Z new album "A Written Testimony", it brought song back in the spotlight. It will be interesting to see if Jay Electronica responds to Peter Rosenberg's comments.
Author: JordanThrilla