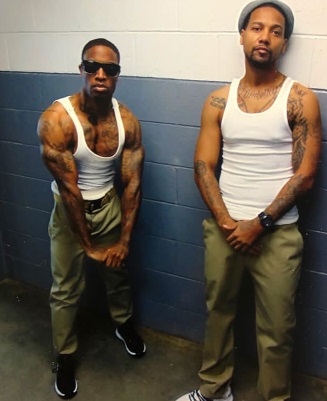 Prison Photo Emerges of Juelz Santana Looking Stressed and Rough in Jail With Severe Weight Loss.
A new photo has emerged of Juelz Santana looking very skinny and rough in prison next to a muscly guy. In the prison photo, Juelz Santana appears to look stressed out with a drastic amount of weight loss, while standing next to awkwardly posing muscle guy.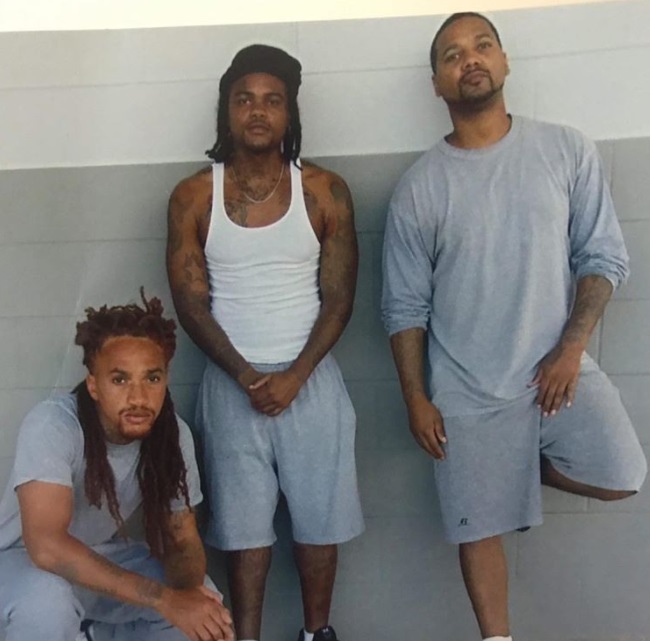 In earlier prison photos Juelz Santana was considerably bigger weight wise, and didn't have the sad stressed out look on his face.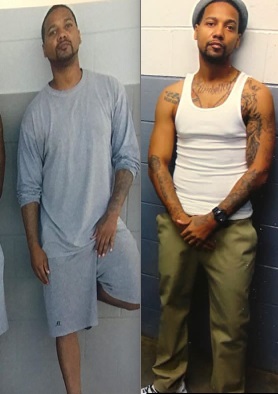 When you compare the old prison photo of Juelz Santana with the most recent one, it puts in perspective just how drastically his appearance has changed in a short time. Lets all hope Juelz Santana is okay.