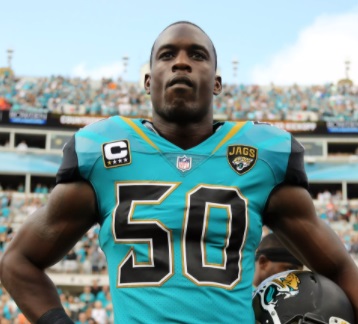 Police Arrest Jaguars LB Telvin Smith at his home in Queens Harbor after getting search warrant. Telvin Smith rumored to be wrapped up in drugs. Did He take a year off from football to trap?
A heavy police presence is at the home linebacker Telvin Smith. His Black Cadillac Escalade was towed from his home after being seized in a twitter video.
The word around social media is that Telvin Smith was wrapped up in the drug game during his time off from NFL football. Those are only rumors though, there are no current details on the reasons behind his arrest. Story is still developing.