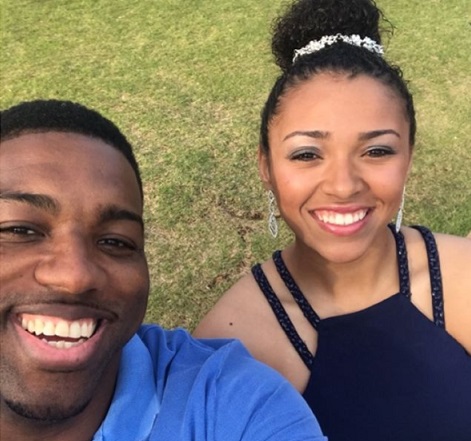 Police Say They have Found the Body Remains of Walt Harris's Missing Stepdaughter Aniah Blanchard on a county road, She is Dead. Two witnesses didn't come forward.
There is sad news. Police are reporting they have discovered the remains of Walt Harris's stepdaughter Aniah Blanchard, confirming her death. She was abducted on camera at a gas station, by at least two men. She was last seen on October 23 when Walt Harris sent out a public plea for anyone to come forward with information. Police say they found her remains on a "county road", but didn't specify the exact road. They will now open a new investigation to find out how her body ended up at that location.
The saddest part about the case was one striking detail from the investigation. At the gas station in Alabama where she was abducted, there were two witnesses at the scene of the crime. The two witnesses didn't come forward and report that she was abducted at the time it happened, because they felt it was "none of there business". They later came forward after police had already confirmed she was abducted at a gas station. Had they come forward at the time it happened, she likely could of been saved by the police.
This marks of the tragic end of very sad case. We were all hoping for a miracle, but this time around it looks like the worst case scenario happened. Pray for Walt Harris and his family through this tough time. Rest in peace Aniah Blanchard.