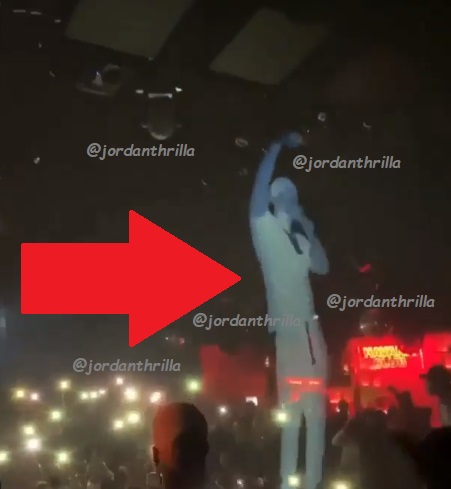 Pop Smoke Hologram Appears At Club in Paris, France in Viral Video.

A pop smoke hologram was brought out on stage during a performance at a Club in Paris. The Pop Smoke hologram looked so real it was almost scary. The words "RIP Pop Smoke" were floating in the air before the Pop Smoke Hologram appeared doing his patented dance.
It brought back memories of the time a Tupac hologram appeared during a concert in America.

Pop Smoke had a strong following in France due to his Europe influenced rap style. His flow sounds a lot like UK rappers.
The tribute shows that even overseas people are mourning his death. He was star on the rise with a huge international following from the jump, the sky was the limit for Pop Smoke.
It all ended too soon, but hopefully people continue to keep his music and legacy alive with cool tributes like the Pop Smoke hologram.
Author: JordanThrilla