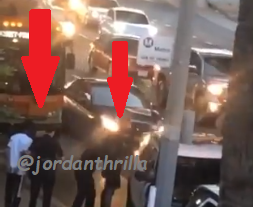 Pop Smoke Killers Get Caught by LAPD Cops in Viral Video.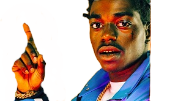 Pop Smoke's killers were arrested by police in viral video in Los Angeles. The people who shot Pop Smoke were caught by LAPD Cops, and seen being handcuffing while surrounded by Police SUV's. The video is captioned with a messaging stating Pop Smoke's killers are the one's being arrested.
In a lot of hip hop shootings, the shooters are never found so it's surprising to see the killers caught this fast. Many people will be happy to see the arrest happen this quick, if those are really Pop Smoke's killers being arrested. In this case it would mean the police worked tirelessly to make sure the shooters were apprehended.

Pop Smoke was on the way to reaching his pinnacle as an artist when he was gunned down. His song "Welcome to the Party" was an international hit in the USA and UK. He became popular in UK since his style is directly influenced by their sound.
Pop Smoke was bringing back the vibes of a young 50 cent. 50 cent was a huge fan of Pop Smoke, and the two regularly posted about each other on social media. 50 Cent knew Pop Smoke was going to be a special artist for hip hop.
It's sad he got murdered at only 20 years old. His killers being arrested might help partially mend some wounds from an emotional stand point for some people.
RIP Pop Smoke.
Author: JordanThrilla