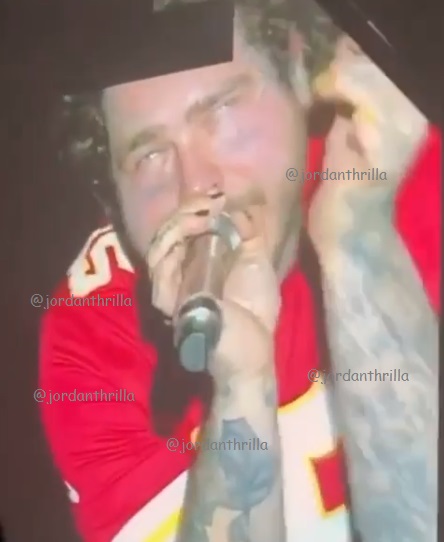 Post Malone Overdoses During Performance at Recent Concert in Viral Video.

Post Malone may have overdosed on stage during on of his recent shows, and his fans are worried about his well being. The footage shows Post Malone's eyes rolling back in his head as falls to the stage slowly, similar to someone overdosing.

Post Malones was falling and stumbling around the entire performance. It was like he wasn't in good health. Fans think he just took too much of some type of drug.
Hopefully Post Malone is okay, but his fans are very worried about his well being.
Author: JordanThrilla