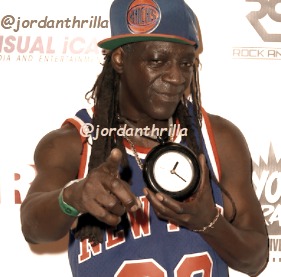 Public Enemy Fires Flavor Flav For Dissing Bernie Sanders.

Public Enemy is parting ways with Flavor Flav after a disagreement over his beef with Bernie Sanders. After Flavor Flav sent a cease and desist letter to Bernie Sanders for an intellectual property accusation over a concert at a rally, many people wondered if it would affect the group.

In the statement from Public Enemy, they thanked Flavor Flav for their long run together and wish him well in future endeavors.
Flavor Flav was a staple in the Public Enemy. He is usually the first group member people think of when they mention their name. His patented giant clock chain is known by multiple generations of hip hop fans. He also started the trend of marriage reality shows.
Let's hope for the best for Flavor Flav and Public Enemy.
Author: JordanThrilla